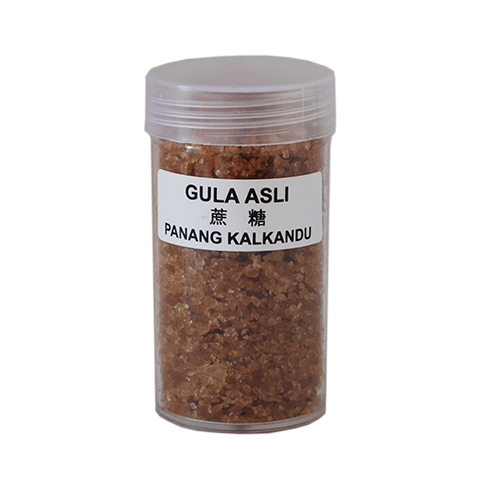 Panang Kalkandu (100g)
Regular price RM3.00 MYR Sale
Purpose
Panang Kalkandu (Palm Crystallised Rock Sugar) is a great replacement for white sugar.
Panang kalkandu/panam kalkandam is the crystalised form of the sap from a Palmyra Palm. It is NOT a cane sugar.

It has its own medicinal values; good for breaking down phlegm and is widely used in soothing sore throats.
Directions
This is a natural product, so there might be some grit in it and it won't be as sweet as white sugar. It works fine in tea, coffee or tong sui, but might not be suitable for baking.

Description
100g pack
Delivered upon payment receipt
1-4 business days Klang Valley, Johor, Penang; 
1-5 business days rest of peninsular Malaysia; 
3-7 business days Sabah, Sarawak

Price inclusive of SST where applicable.