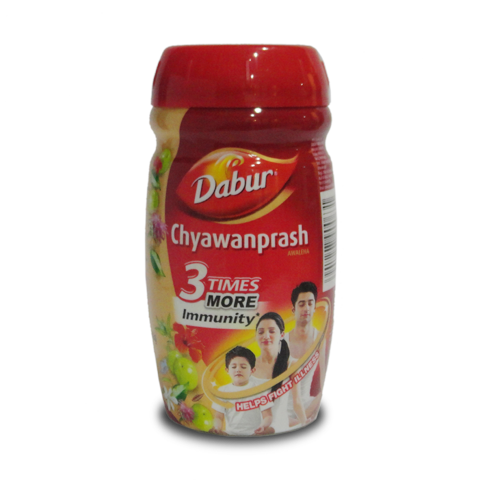 Chyawanprash
Regular price RM19.00 MYR Sale
Purpose
Dabur Chyawanprash is a time-tested Ayurvedic formulation of more than 41 Ayurvedic herbs that aid in boosting the immune system, thereby protecting the body from everyday infections like cough & cold etc. caused by bacteria, viruses, dust and weather change.
In Sanskrit, the word 'prash' stands for a specially prepared food and 'Chyawan' was the name of the sage for whom this Ayurvedic nutritive formula was concocted to restore his youth & vitality. Thus the name 'Chyawanprash'. As a health supplement, Dabur Chyawanprash can be taken by people from all age groups- kids, adults and elderly people alike for supreme health benefits.
As a proven and rich source of vitamin C and antioxidants, Dabur Chyawanprash provides multitude of health benefits.
Direction
Chyawanprash's recommended dosage is 1 teaspoonful twice daily preferably followed by warm milk or water.
Delivered upon payment receipt
1-4 business days Klang Valley, Johor, Penang; 
1-5 business days rest of peninsular Malaysia; 
3-7 business days Sabah, Sarawak

Price inclusive of SST where applicable.